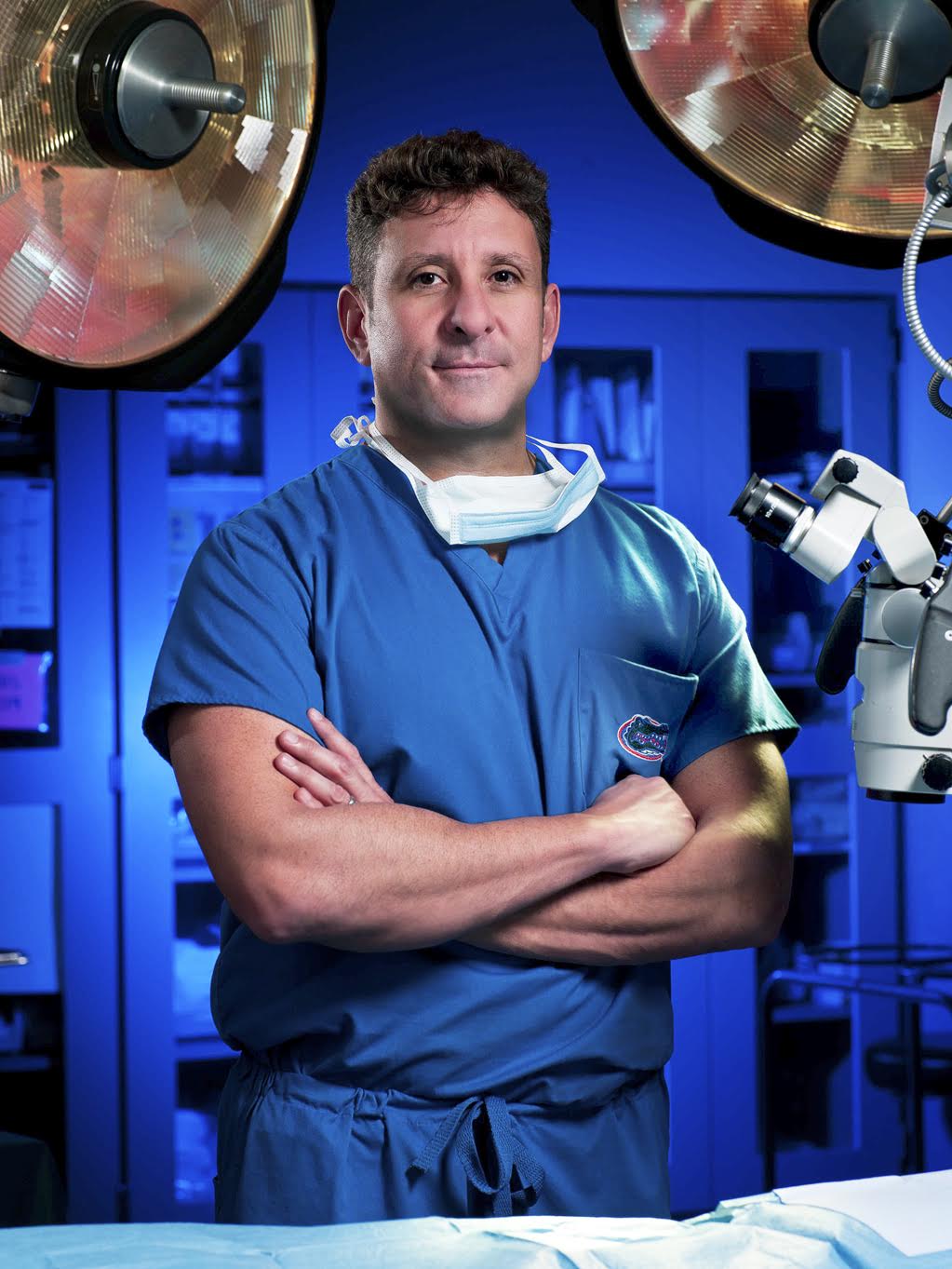 Jason J. Rosenberg, MD, FACS is a reconstructive microsurgeon who specializes in breast reconstruction for women being treated for breast cancer. Prior to his joining the Orthopaedic Institute, Dr. Rosenberg served on the Plastic Surgery faculty at the University of Florida where he was engaged in teaching, research, and patient care.
A published author and accomplished public speaker, Dr. Rosenberg has served on scientific advisory boards and as a consultant to a number of privately held and publicly traded companies.
Dr. Rosenberg is a former Lieutenant Colonel in the United States Air Force Reserve Medical Corps. He has served in a variety of military roles, ranging from international surgical missions to his last assignment at Eglin Hospital in the Florida panhandle providing surgical care to active duty military personnel and their families. Dr. Rosenberg has led and participated in a variety of international surgical missions to Haiti, Central America, and Southeast Asia.
Dr. Rosenberg has been appointed by the governor to serve in a variety of leadership roles in service to the state of Florida. He currently serves as a Trustee of the University of Florida, has chaired the Florida Board of Medicine, has chaired the Governor's transition team for the Florida Department of Health, and served on the State University System Board of Regents — the predecessor to the current Board of Governors.
Dr. Rosenberg is board certified by the American Board of Plastic Surgery and is a member of the American Society of Reconstructive Microsurgeons and the Florida Medical Association. He has been elected to membership in the Alpha Omega Alpha Medical Honor Society and is a member of the University of Florida Hall of Fame.
As a member of the first generation in his family to attend college, Dr. Rosenberg earned his Bachelors of Science degree, Masters of Science degree, and Doctor of Medicine degree with honors from the University of Florida. He completed his residency training in Plastic and Reconstructive Surgery as well as a Surgical Research Fellowship at Shands Hospital at the University of Florida, serving as Chief Resident in 2002. He went on to complete a Reconstructive Microsurgery fellowship at the University of Texas MD Anderson Cancer Center in Houston, Texas.